Audio-Technica LP120XUSB-BK Turntable Review
The battle between digital and analog enthusiasts is one that has raged for decades. Vinyl sits at the forefront of this war. Digital fans may think they make emotional arguments, but vinyl has lasted all this time. In fact, vinyl is making a solid comeback. For the first time since 1986, vinyl outsold CDs this year. Paired with the surge in the release of new turntable models by major companies, it seems vinyl is here to stay.
Audio-Technica is well respected for its consumer audio equipment. If you imagine turntables and think of the vintage-looking types, you've got the wrong deal. Turntables are becoming more modern, and more alike with today's technology. That's the case with the Audio-Technica LP120X-USB – the record player that records to USB also. It looks great, but does it work as great? It's time to find out.
(Make sure, you read our previous article about reasonably priced record players)
At A Glance
As with most of their equipment, Audio-Technica did not miss this. It brings a modern aesthetic to vinyl. It allows you to output via RCA for that vintage experience, or via USB to be more modern. The USB functionality allows you to connect to a PC and record your vinyl. If you worry that your vinyl audio may be lost to time, this is the solution.
This turntable is 100% manual. While there are no fancy tricks to learn, getting the hang of the process may take time. It also comes with variable pitch control, and quartz speed lock to ensure that timing is precise. A stylus target light also makes it easy to place the needle when illumination isn't optimal.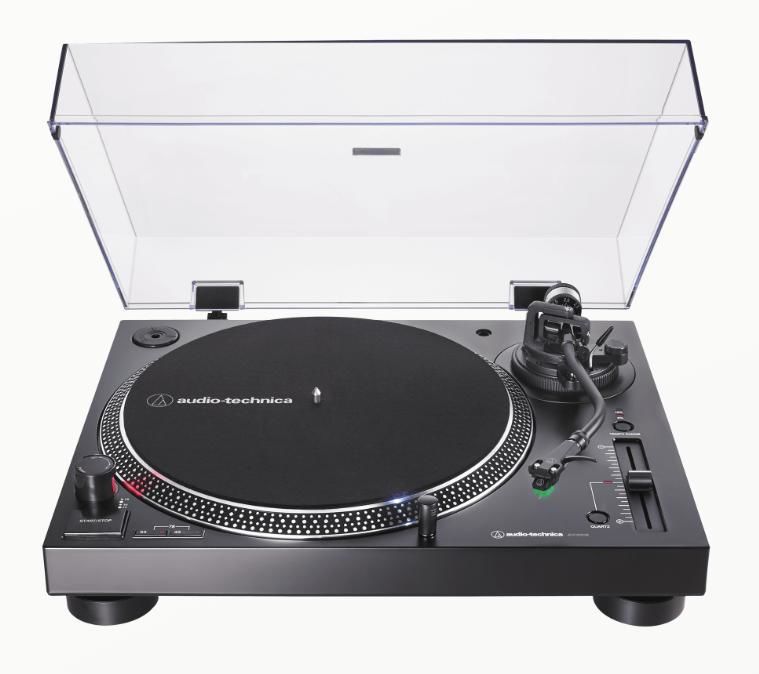 Design and Build Quality
With an angular design and a low profile, the AT-LP120X is appealing to look at. The black design makes it stealthy, and also means it will fit well into almost any household. If you want something a bit more noticeable, then there's a silver version available as well.
This record player that records to USB finds itself between digital and analog. I reckon purists will be those who enjoy the completely manual usage most. Vinyl rookies may want something a bit simpler to use, though.
There's one thing that is important to mention. When it comes to how well this record player was built, the dead silence of the motor is a major pro. I cannot hear anything at all when this is in use, and I love that.
The build quality leaves a little space for improvement. The build is plastic, save for the aluminum platter. I mean, this is the best build quality you can get from plastic. Metal would feel much sturdier, though. But then again, that comes with a price premium.
Sound Quality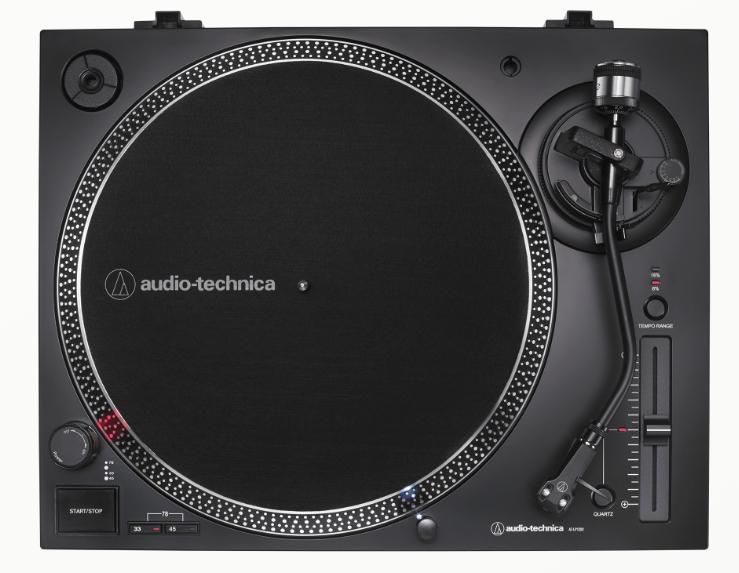 The sound quality of this turntable is dependent on how well it plays back the vinyl you give it. I find the sound quality to be fantastic. Once you have the needle set up well, playback is essentially free of distortion or skips of any kind.
For more hardcore vinyl fans, the needle and cartridge may not be enough for their taste. But for everyone else, particularly newcomers to vinyl, this is well suited.
Remember, the state of your vinyl will greatly influence your audio quality. A turntable's sound quality can be assessed best when testing new vinyl on it. With this, I notice great sound across the spectrum. The bass doesn't seem as full as it should be, but it's hardly noticeable.
Honestly, the sound is satisfying. Vocals and instruments come through deliciously, and I have little to complain about. The whole frequency range is well covered.
Connectivity and Features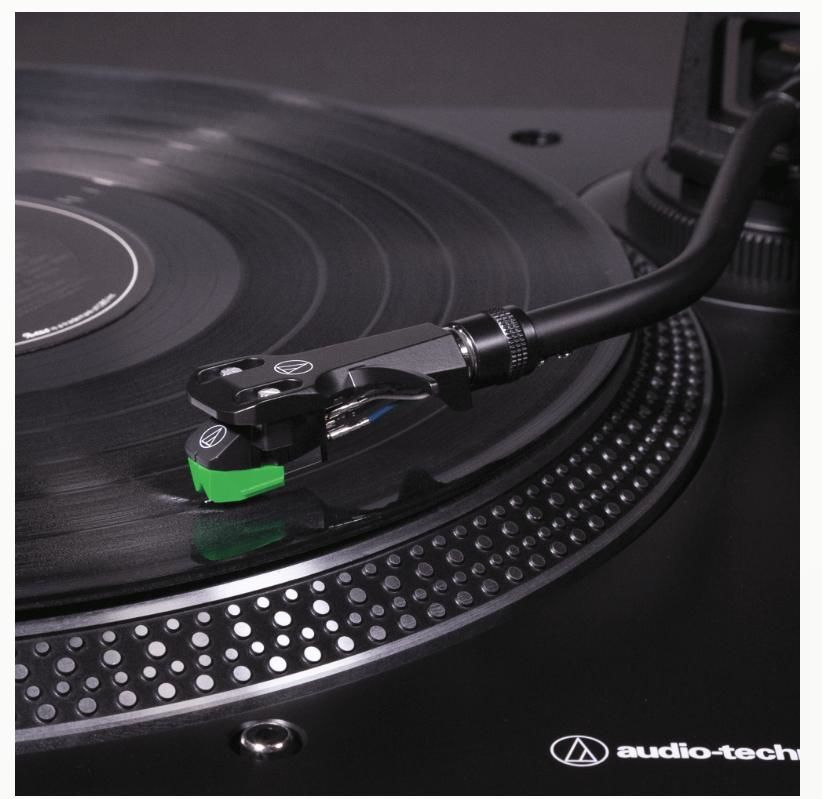 With this record player that records to USB, you get two audio output options. You can connect via USB, and via RCA output. All output options are completely replaceable. There are no cables hanging out of this at all times. You can replace the RCA cable it comes with for a higher quality one.
For its USB output, it's in place especially for saving your vinyl records as digital audio. This is important for preserving the audio against the various risks of the medium. The major concern is physical damage that will render it unplayable.
You can use the USB output to play through supported speakers. I reckon that defeats the purpose of embracing vinyl, though. The medium is analog, and the signal should remain that way. This preserves the quality and keeps the experience authentic.
There is a built-in phono pre-amplifier for added compatibility. Switching between line-level and phono output is as easy as toggling a switch.
This player is completely manual when it comes to operation. You won't find any fancy features relating to automation. It's rather frustrating having to get up and manually place the needle each time you want to play something. Automated turntables aren't anything special, so we don't know why they neglected that.
You do have an array of the expected manual features. This includes variable pitch control, if you want to adjust that aspect of the audio. Dynamic anti-skate control prevents the needle from skipping free of its groove. You also have the option for three different playback speeds (33, 45, and 78RPM).
A conspicuous absence is the lack of reverse play. Though not an oft used feature, it's strange that it's not included considering how standard it has become.
Conclusion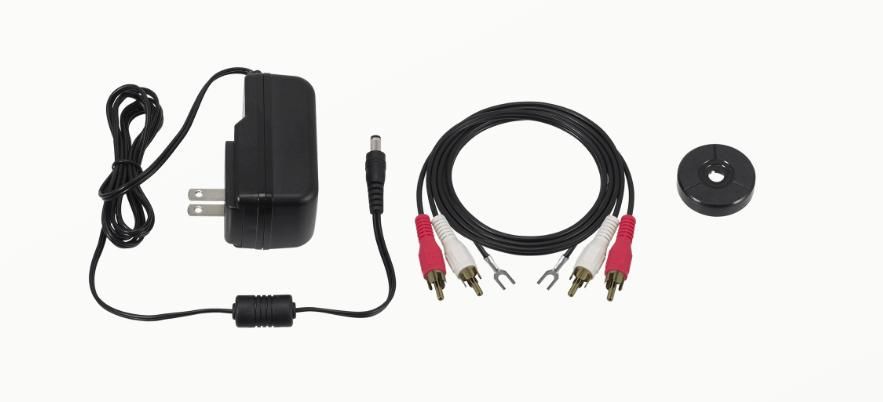 For both veterans and novices in vinyl, the Audio-Technica LP120X-USB is a great choice. There's little to hold against it. It produces great audio quality with the option of immortalizing your old records.
The build quality could be better, and the lack of automation makes this a bit of hassle for first-timers. In general, this is easy to recommend for anyone looking for a turntable or a record player that records to USB.
Audio-Technica LP120XUSB
Pros
Great audio quality
Ripping records to digital is a great advantage
Silent motor makes the listening experience even better
Two detachable output options
Cons
No reverse play is an odd oversight
Plastic build is unfortunate considering the price
No automated play can be frustrating