Avantree HT5009 – Best Headphones For Television Viewing?
Music has been there since the dawn of the civilized human race. From centuries ago, you can find musical instruments designed to make sounds that are pleasing to human ears. Since then, people are trying to enhance their listening experience. They started calibrating their instruments to make a perfect sound without any unwanted noise. You will find instruments in the market whose price will mostly be determined by the quality of the sound they produce. Once you have mastered the quality of the sound you are producing (not just music, especially with these headphones, but about it later), you need to have some medium through which you can make others listen to the same melodic music that you are producing with your instruments.
The modern era is all about how the music produced by the composer is being transmitted to the listener's ears. Engineers and designers are in a constant search to enhance the listening experience of the users. To give them the pure and best quality of sound, anytime, anywhere, is the priority of today's sound industry.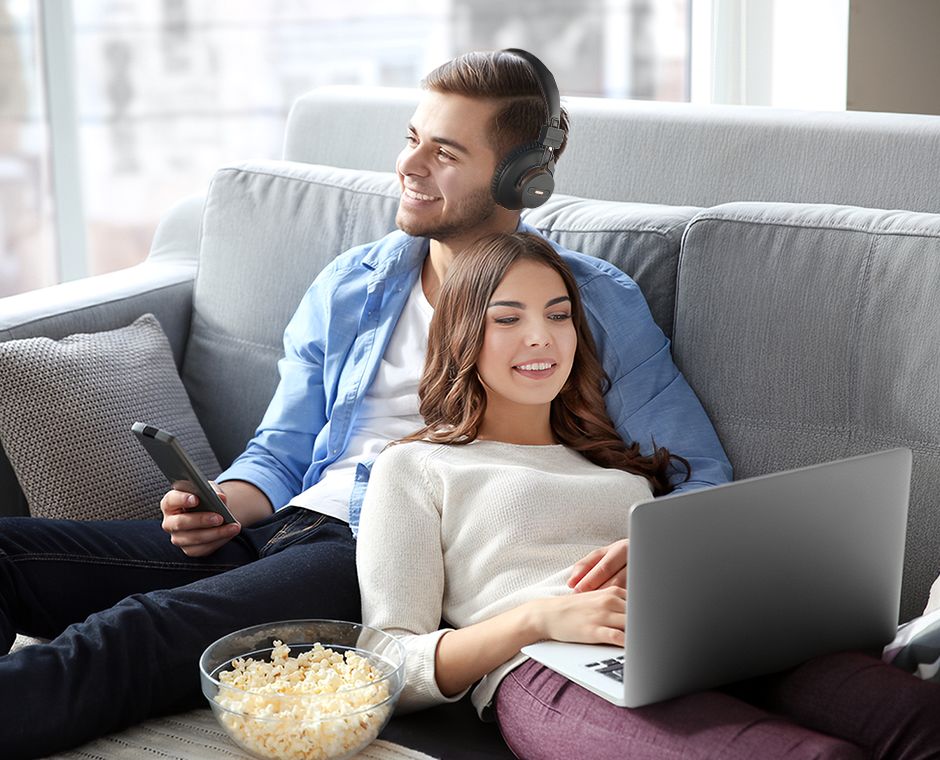 Here comes a renowned company with its revolutionary product. The name of the company is AVANTREE and the product is Avantree HT5009 wireless headphones. You must be wondering that the market is flooded by the wireless headphones so what can make this product so revolutionary. We will give you every single detail about this product, starting from its outstanding range up to its amazing battery time. You will wonder if these headphones are the best headphones for television viewing.
Avantree is a company known for its good quality products at affordable prices. They perfectly fit their moto that goes as, "Exceptional audio should be available to everyone, everywhere".
Along with amazing features, Avantree's products also come with generous warranties that give the users confidence in their purchase. The products' stylish looks are also a plus point.
What Is In the Pack
Headphone (BTHS-AS9S)
Transmitter only (BTTC-500P-BLK)
Optical audio cable
3.5mm audio cable
3.5mm to RCA audio cable
Micro USB power cable x 2
User guide
Little Bit About HT5009
Specification For Headphones
Bluetooth version – V4.1
Audio codec support – FastStream, SBC
Bluetooth profiles – A2DP, AVRCP, HSP, HFP
Operation range – Class 2, 10m/30ft
Music time – 40 hours
Standby time – 20 days
Speaker impedance – 32ohm
Frequency response – 20Hz-20KHz
Product size – 8 cm X 18 cm X 17 cm
Specification For Transmitter
Bluetooth version: V 5.0
Bluetooth profiles: A2DP, AVRCP
Audio codec support: aptX-Low latency, FastStream, aptX, SBC
Operating range: Class 1, up to 164ft/50M
Range
If you like to move around in your house or even want to go out to your garden, you can not even imagine taking the headphones that are connected to your tv or computer, along with you. You might want to do exercise on your lawn and you still won't find good enough headphones to have this much of a connectivity range. Well, HT5009's 164 feet range is one of its many outstanding features.
But how is this possible? How can one ordinary looking headphone have this much of a range? It must have some antenna attached to it. No, it does not make you look like a scientist who is in search of new galaxies. It comes with a transmitter that gives this unbelievable range to this product. Their Oasis Plus transmitter is equipped with Class I Bluetooth technology that can transmit signals up to a whooping distance of 50m. Now you can walk and do any chore in the extensive 164 ft range of its transmitter.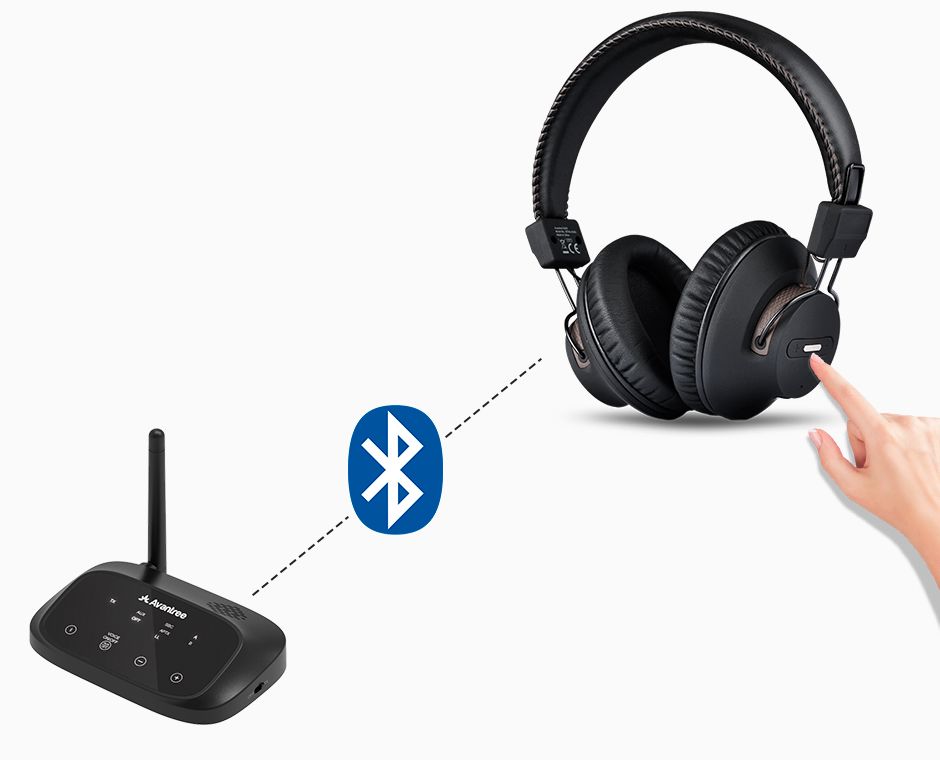 Synchronization
The major and complicated issue that sounds and transmitting engineers face is synchronization. Poor quality headphones will make this flaw quite prominent with their visible delay in sound. Would you want to see a movie in which the audio is delayed or hastened? It will ruin your whole movie or drama!
Avoiding this simple latency is a huge headache and only some major companies have been able to get rid of this challenge and Avantree is one of them. Its HT5009 wireless headphones have a remarkable less than 40 milliseconds delay which is unrecognizable to any normal human being. So you can watch movies or dramas with complete lip-sync and have an extraordinary experience of sound as if you are sitting next to your favorite characters.
Battery timing
The first issue that arose with the introduction of wireless headphones was their battery timings. They were the first concern of any wireless headphone users. This was the most prominent reason that kept this industry from growing, considering that due to this flaw, the headphones couldn't be used anywhere long enough. They required extra time to be charged and the battery didn't last long. Lithium-ion batteries made this flaw as it has never been there.
Avantree generally uses 3.7V, 650mAh battery that enables its products to last much longer than any other product in the sound industry, present now. You must be wondering as to how much of a battery life one headphone can have. Be prepared to be shocked as the battery timing for Avantree HT5009 is 40 hours that is equivalent to almost two days if you take a nap for 8 hours only and listen to it for 2 days continuously!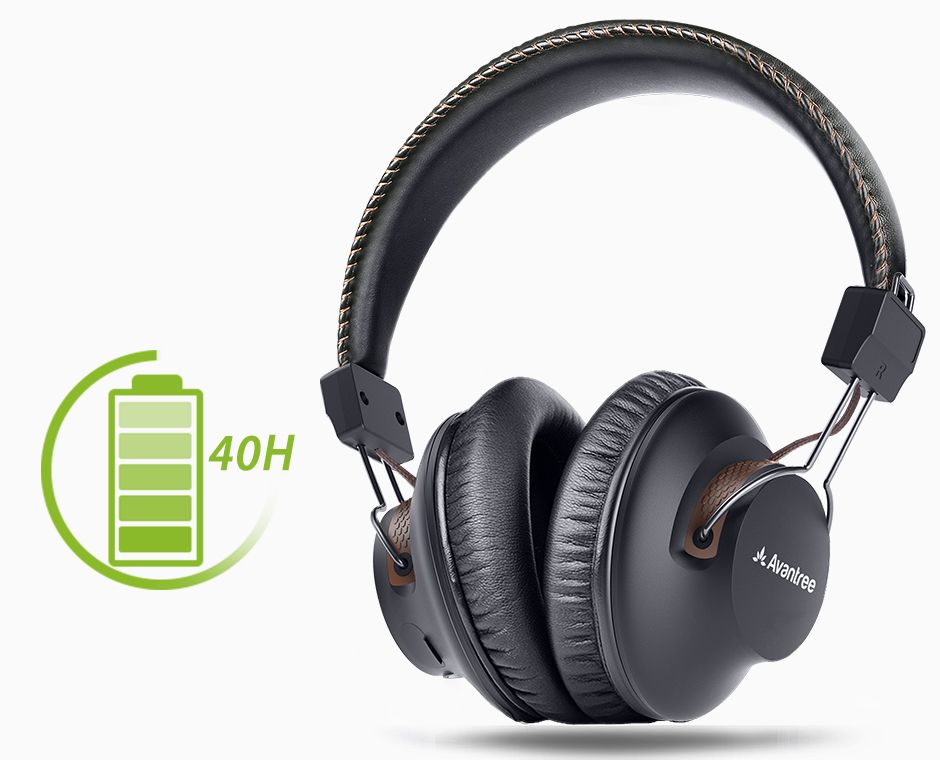 Comfortable Usage
You must've been quite fascinated by the battery timing of the headphones. You might have dreamt of wearing them all day. Why wouldn't you? Why wouldn't anyone want to wear these stylish looking headphones that can be perfect to boast about and to walk in style? But real headphone users will know how much of a painful experience it is to have your ears constantly enveloped by the headphones cover, and pain is something that can completely ruin the vibe that this headphone creates instantly with its good sound quality. When people in Avantree claimed to give you 40 hours of battery time, they also took care of this simple issue.
You don't have to be worried about your ears getting hurt while wearing HT5009 as they have been made carefully considering the general ear structure. Avantree has used simple material named polyurethane instead of going into the complexities of other materials such as leather, velvet or valor, for these headphones. Simple polyurethane gives you a sleek design that can easily adjust to your ear shape and fit perfectly on it. As soon as you wear it, it becomes a part of your ear and covers it in a way that no external noise can enter that easily and destroy the quality of your music.
This is a complicated engineering marvel and it happens to have a single button. As the quality and features of any instrument start to increase, so does its complication of use. The better a product is, the more complications it will have. But the engineers at Avantree seek simplicity for the company's users. Thus they did the most in saving their customers from tiresome efforts needed for their connection. They made their headphones with a simple one-button that helps the users connect to its transmitter instantly with just one press.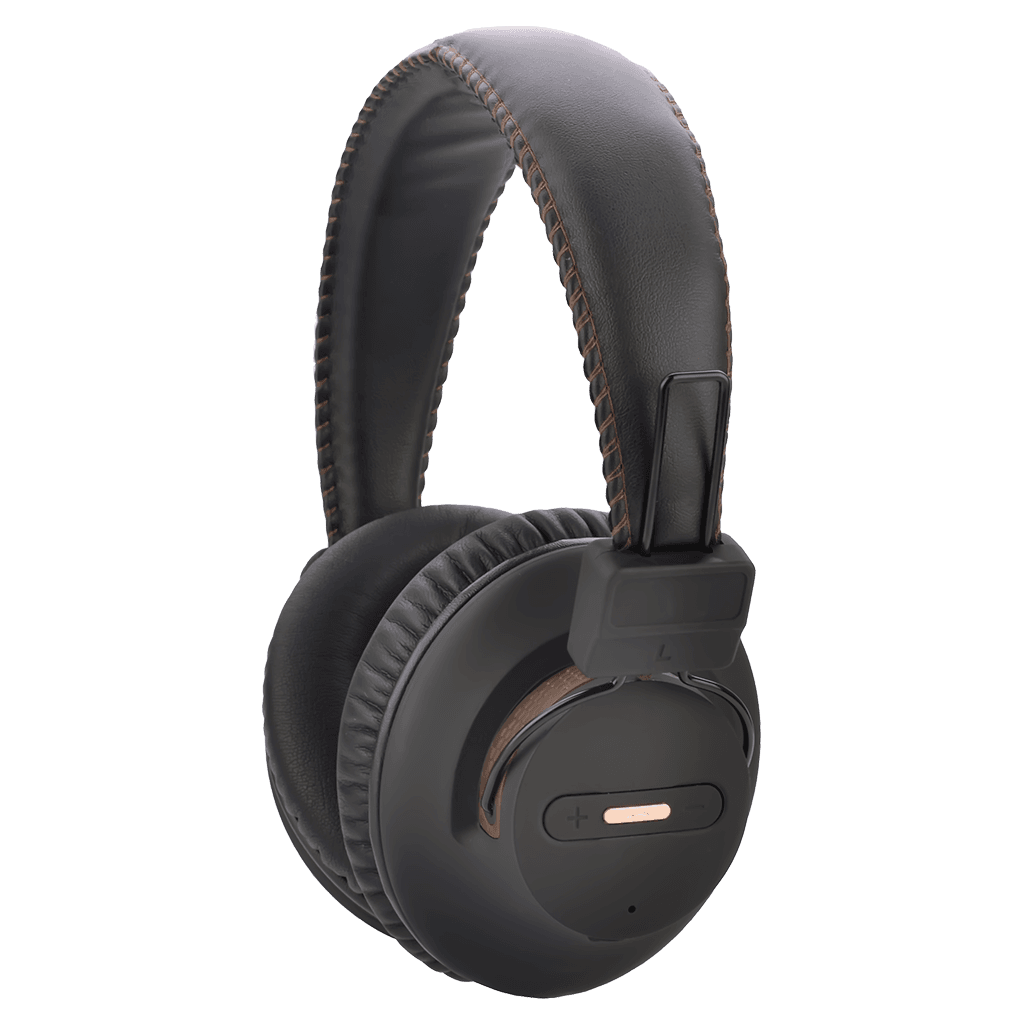 Sound Quality
It is useless to comment on the sound quality of high-end earphones as it is always excellent. But these headphones slightly lack in that department. The quality of sound produced by certain headphones mostly depends on the quality of the audio. For instance, a 320kbps audio will have way better sound than a 96kbps audio because there are a greater number of bits being received in a second in the former audio as compared to the latter.
Similarly, the high-resolution sounds of 9126kbps are way more enjoyable than the 320kbps sounds. More kbps mean more vibration in the speaker per second and more vibration tends to increase the wear and tear of the speaker, making it lose its quality over time. HT5009 uses high-quality diaphragms in their speakers that can withstand these vibrations up to 320bps but slightly start to lose the quality if the number of bits increases more than that.
Avantree admits so itself considering that this pair of headphones is more focused on being latency-free and easy-to-use, in accordance with providing the perfect sounds to accompany videos. But if you want to go for high-quality music, then perhaps you'd have to wait for Avantree's new headphones that are still in the making.
Connectivity
Let us now discuss the main reason for Avantree's fame in the sound industry. The reason why it has left a lot of its competitors behind. The reason it has made its usage extremely easy and the reason why it has this massive connectivity range.
Other headphones have transmitters and connectors fitted inside them whereas Avantree has provided a high-end transmitter called Oasis Plus. It has given these headphones a number of advantages. Let us go through its transmitters properties:
4 types of audio output
It gives you all the options available in the market to get a good output from a device. You can connect optical cables, aux cord or RCA cords all at once if you have them. Either cable will give you the same quality of sound.
If you don't have any wires, you can use Bluetooth to connect with your device that is compatible with almost 99% of the devices that are available in the market right now.
Instant Connection
Searching for your device, configuring it, waiting for it to pair and then getting to develop the connection can be very tiresome, but in Avantree HT5009 headphones, all you have to do is to turn on your Oasis Plus transmitter and your device will automatically connect to your headphones without any need of pairing.
Dual Link technology
You can easily make dual connections with the help of HT5009's FastStream Codec. You may ask a friend or a family member to get another HT5009 and you both can enjoy music or a movie together.
Conclusion
These headphones are not maybe the best in the quality of reproducing the music but are the perfect match for watching TV. What is doing them the best headphones for television viewing? For me, it is a big range, high battery life and especially unbeatable latency.
Avantree HT5009
Pros
Extraordinary range of 164 feet
You can connect it with other devices using multiple ways as easily as you connect a headphone with wires
You can connect two HT5009 headphones with a single device
Minimum latency
Extremely good battery life as compared to other headphones
Cons
May mute built-in TV speaker, that also depends on the model of your TV
Not compatible with RCA outputs of AV receivers or amplifiers
The sound quality isn't extraordinary