SONY WH-1000XM4 – Even Better
For 2 years, the Sony WH-1000XM3 headphones were at the very top of Sony's catalog. They were amazing, and arguably the best consumer-grade headphones you could get. You've noticed how I keep using the past tense, right? That's because the 1000XM3 finally earned a successor.
Sony's WH-1000XM4 is the newest entry to the acclaimed line of noise-canceling headphones. It's been a long time coming. Everyone interested in headphones is glad to know that these have finally launched.
Sony's formula with the predecessor was as good as it gets for headphones. Sony attempting to perfect what was already considered perfection will be hard. If anyone can do it though, they can. Each successive generation has improved on the last, so it is unlikely the 1000XM4 will be the one to start.
At A Glance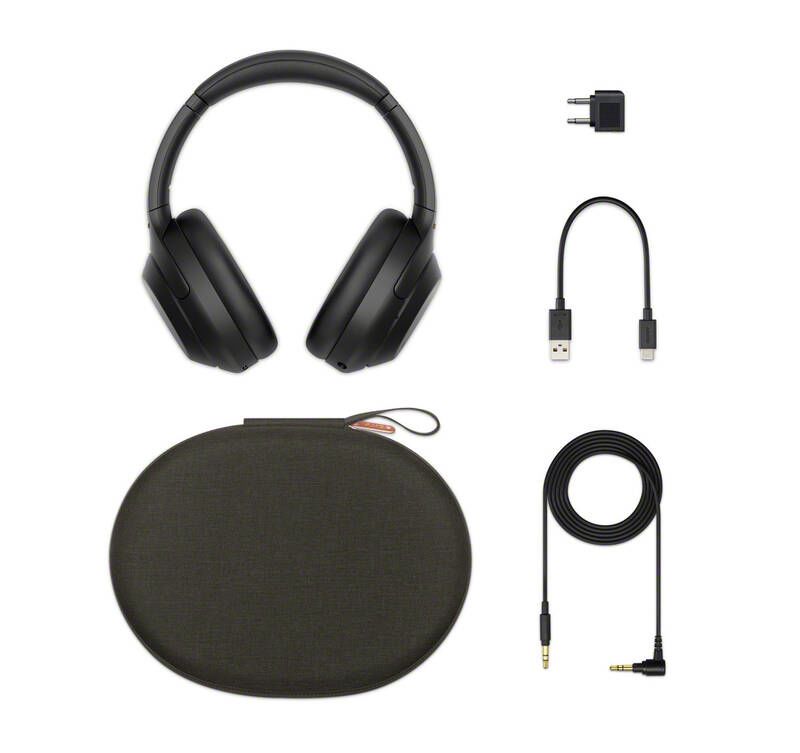 The spec sheet for these headphones is absolutely beautiful. Everything you'd want in a pair of solid headphones is present and ready to go.
40mm drivers deliver the sound to you, and with the support for LDAC, it's better than ever. Whether connected wirelessly or wired, you get a wide range of frequencies back. The active noise canceling is as good as ever.
With noise canceling on, you can get up to a satisfying 30 hours of battery life. A 10-minute top-off can get you 5 hours of enjoyment. Interacting with your music is still through the same beloved touch interface.
These headphones are feature-packed. On paper, they carry the torch for the line with grace. How does everything translate to real-world use though? Let's see.
Design and Comfort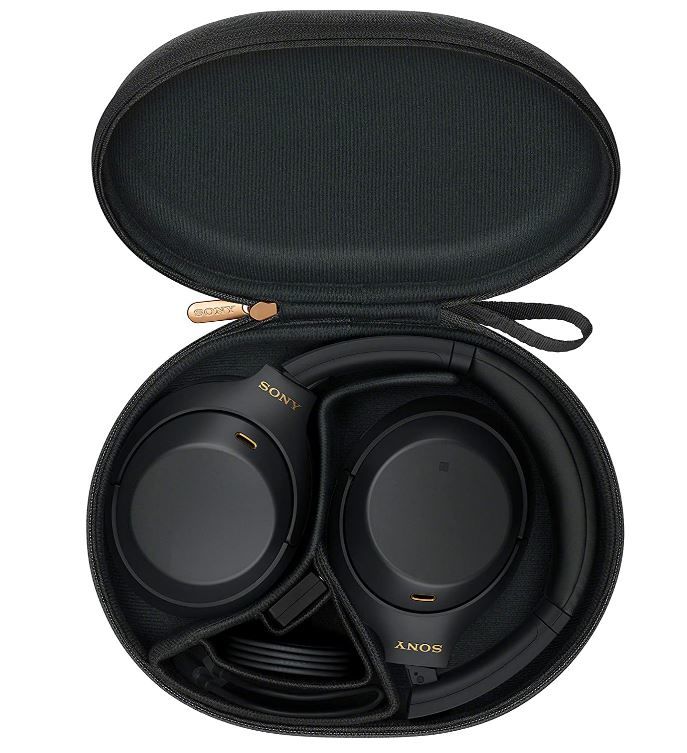 Since the series' launch, the WH-1000X headphones have all had a similar design. The changes between the 1000XM4 and its predecessor are very minimal. You'd need a sharp eye to tell them apart.
They say that what's not broken doesn't need fixing, however. The design is still understated and classy. You have options for a matte black or matte silver finish. The high-quality plastic build remains confident. In addition, the headphones are foldable and easy to store. It feels good to the touch and there's nothing to complain about design-wise.
The padding on the headband and the earcups is ample. In fact, the padding on the earcups seems to be thicker than the last generation, though only slightly. I find them to be extremely comfortable to wear for long periods. With a larger area of contact on the earpads, passive isolation is improved. It keeps ambient sound locked out, and your music locked in. The padding on the headband is a little thinner than before, but I noticed no difference in comfort there.
The advantage of a plastic build besides being cheaper to manufacture is the weight. While a metal build may feel more premium, plastic is light. It doesn't matter much here, because Sony's plastic construction on the 1000XM4 is fantastic. The headphones weigh a single gram less than their predecessor. You definitely won't notice a difference in that regard.
Though unchanged, the design is sharp and refined, and you'll find these headphones to be as comfy as any get.
Sound Quality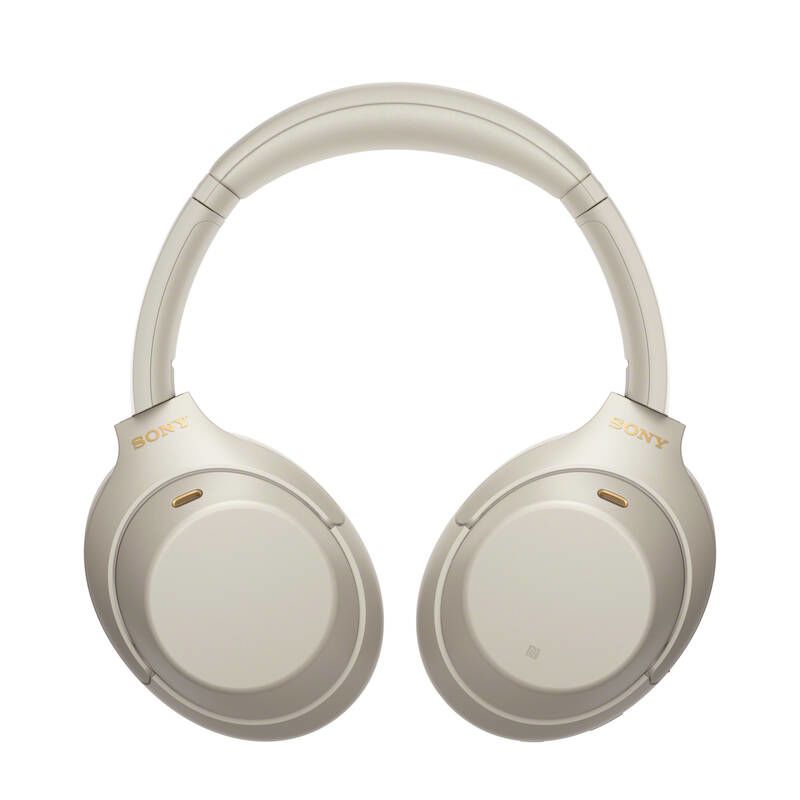 Like the revered 1000XM3 that came before it, the XM4 has the same exceptional sound quality. In fact, Sony has managed to improve the formula to give an even better audio performance. I couldn't imagine the sound getting better than the 1000XM3, but it does that here.
On the technical side of things, the 1000XM4 is almost identical to its older brother. It has the same 40mm drivers, and the same analog amplifier and DAC are at work. Hi-res codecs like LDAC are still supported as well. All this means is that if you loved the sound of the 1000XM3, you'll definitely think the same of the 1000XM4.
The range of frequency response depends on which method you're using to listen to the audio. Wired audio is still able to produce better quality than wireless. This is due to the higher bandwidth that wires can handle. When you're wired, you'll get a frequency response of 4Hz to 40,000Hz, which is wider than a lot of headphones. Over Bluetooth, your mileage will vary based on the audio codec you use. Sony's hi-res LDAC codec will get you 20Hz to 40,000Hz thanks to its higher bandwidth. Any other Bluetooth codec will only manage 20Hz to 20,000Hz. That's not bad by any standard, though.
The sound is rich and very balanced in its reproduction. The soundstage appears wider, and detail seems to be subtly improved. The low-end is a tad more forgiving on this model, as the bass is a bit more accurate in its reproduction. While far from excessive, the 1000XM3 was a little generous with its bass performance. This is great if you want a more natural approach to your sound. If you desire a heavier low-end, the EQ has you covered in that regard.
I ran the 1000XM4 through a few songs to test out the sound quality, and I couldn't be happier. I started off with 'Undone' by Spaces. Sarah De Warren's vocals came in crisp and sweet, and I almost felt like she was right there singing those high tones. It's when the drop came in that I was really blown away. Sure, the bass isn't as throaty as the 1000XM3, but it is definitely sufficient as is. The rough bass sounded amazing, and I had to listen to the song a second time. It was that good. Next up was the famous 'Bohemian Rhapsody' by Queen, a song that needs no introduction. This song goes all over the place – from high to low and back to high – and it was reproduced amazingly. The instruments, especially Brian May's guitar, were at their very best. There's nothing to hate here.
When it comes to noise cancellation, Sony has managed to best their formula. The same ANC that placed its famous 1000XM3 at the top of the pile has gotten better. If there has to be a pair of headphones on the throne of noise cancellation, then these are the rightful king.
The passive noise cancellation is better than the XM3 thanks to the thicker earpads here. They seal out noise better, and the difference is noticeable.
For active noise cancellation, the HD Noise Cancelling Processor QN1 pulls its weight. ANC is even better here, with low-frequency sounds canceled even better than before. Sony's new algorithm pays off well. The new Bluetooth System-on-a-Chip (SoC) they've incorporated works wonders too.
The only complaint I have is one that plagues many devices with ANC. When strong winds hit the noise-canceling mics, it can cause some noise of its own to come through to you. Apart from that, the package is solid.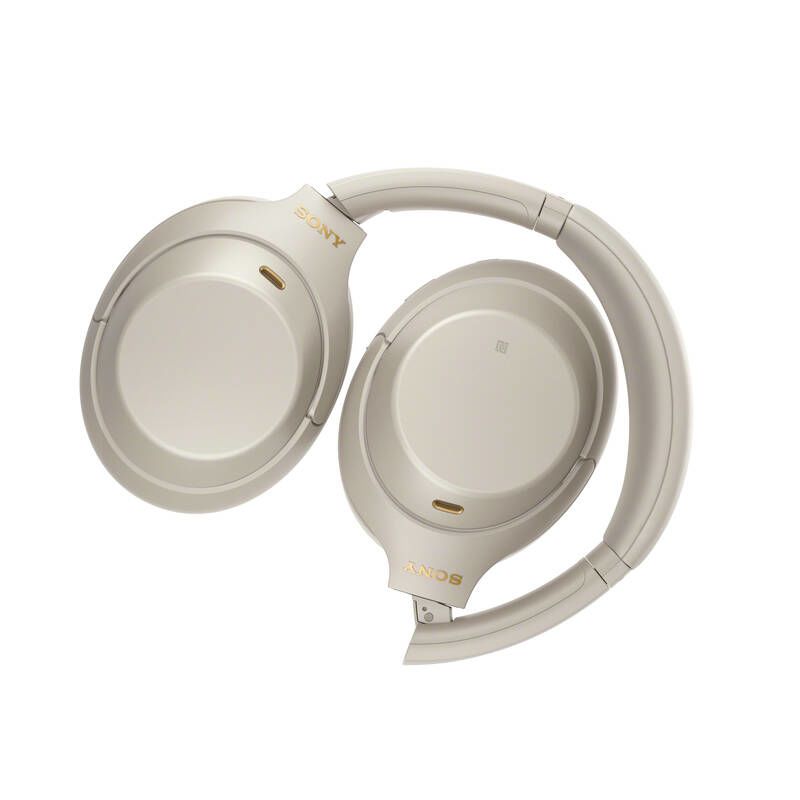 Connectivity and Features
I think all Bluetooth headphones should have the option for wired connectivity. Luckily enough, the Sony WH-1000XM4 ticks that box, so I am pleased. You have the option for wired listening via a 3.5mm jack. While there's a USB-C port for charging, it is unfortunately not available for audio. I'd have liked this similar to what other headphones, such as Sennheiser's PXC550, offer.
Wireless audio is through Bluetooth. Thanks to the presence of hi-res codecs like LDAC, the audio fidelity is pristine. Perhaps I should say 'can be pristine'. For some reason, Sony doesn't support aptX here. I can't quite understand that considering it is one of the more used codecs for Bluetooth audio. There are AAC and SBC here, but it just doesn't match the bandwidth that aptX or aptX HD can give.
Bluetooth is 5.0 and supports multipoint. This means you can have two devices seamlessly connected. Watching a movie on your laptop and a call comes in? The headphones will automatically switch to your phone so you can pick up right then. Unfortunately, to connect to two devices at once, both need to support the AAC codec. This is a bit of an annoyance considering LDAC's superiority in sound.
With NFC in the left earcup, pairing is as easy as placing your phone against the left earcup. Besides that, you enter pairing mode the first time you power the device on. If it's not the first time though, hold down the power button to turn on the device and don't let go until it enters pairing mode. It's really that easy.
Software is as important in optimizing your audio experience as the hardware. Using software systems like Digital Sound Enhancement Engine, or DSEE Extreme, and Edge-AI, audio in compressed formats is upscaled. This is done in real-time to restore elements of the audio that might have been lost due to compression.
One of the weak points of the 1000XM3 was the call quality. The microphones left a lot to be desired, and Sony listened in that regard. This year, they fit 5 microphones into their headphones to ensure premium call and voice quality. To be honest, I've heard other headphones do better, but this is vastly improved over the XM3. There's space for improvement with the next model, and if call quality improves significantly, they'd be unbeatable.
Convenience is a major play for Sony here, and they have incorporated software features to reduce how many times you need to interact with these headphones. Speak-to-Chat, for instance, pauses the music and uses the microphones to amplify ambient sound when it detects you speaking. In theory, this sounds great, but perhaps it works too well. You won't be able to sing along without your music pausing, and even a single word will have your music stop.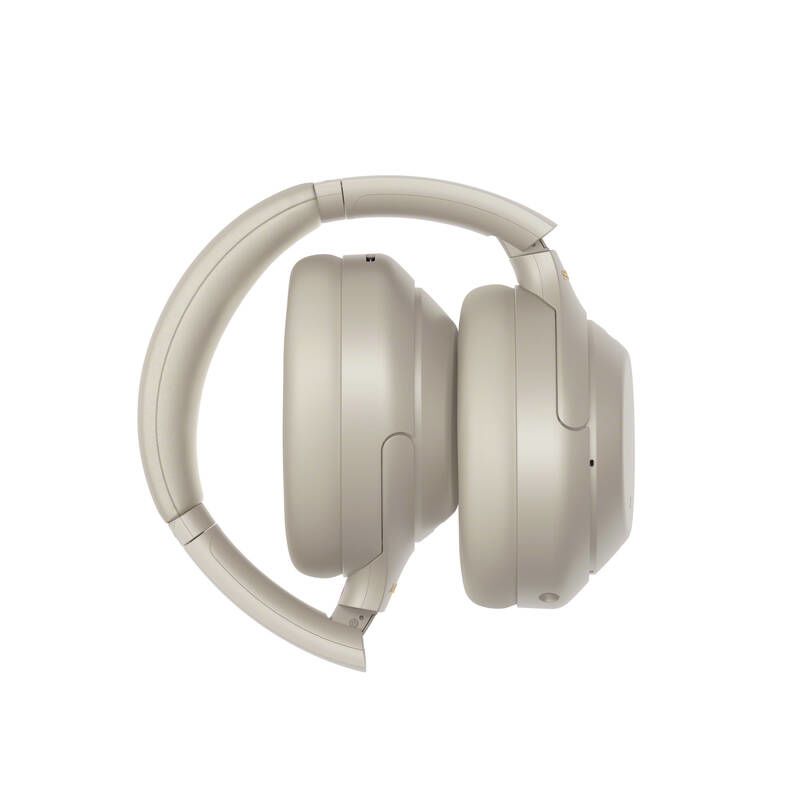 With a proximity sensor and two accelerometers, the headphones will detect when you've taken them off and automatically pause the music. Even if you forget to pause your music, it'll know to do that for you. This is great for battery life. The best part is that it resumes the music as soon as you put them back on.
Battery life is top-notch here, but little changed from the 1000XM3. You still get about 30 hours of listening time with ANC on, which is still fantastic. I can't see myself complaining, especially not with the fast charging this has. It takes three hours to charge these headphones fully. However, just 10 minutes of charging will give you 5 hours of listening, and that's just so convenient, honestly.
The same touchpad we loved on the previous generation is still here, and it's on both earcups. It's intuitive and simple to get the hang of. A double-tap to play/pause, swipe to horizontally to switch tracks, and vertically to alter the volume. Quick Attention can be activated by placing your hand over the left earcup. Once it senses this, your volume is lowered and ambient sound is amplified and let in. You don't need to pause your music or take off your headphones to hear quick information.
With Google Assistant and Alexa as options for virtual assistants, you'll find yourself reaching for your phone less than ever. Like I said before, convenience is premium here. Paired with Sony's Headphones Connect, you can customize the level of noise cancellation. You get access to an EQ as well, so your music can sound exactly how you want it to.
Other features like 360 Spatial Audio, Adaptive Sound Control, and Atmospheric Pressure Optimizing, ensure you get the best sound no matter where you are, or what you're doing. When it comes to features that are well thought out and intuitive, the Sony WH-1000XM4 are packed full.
Conclusion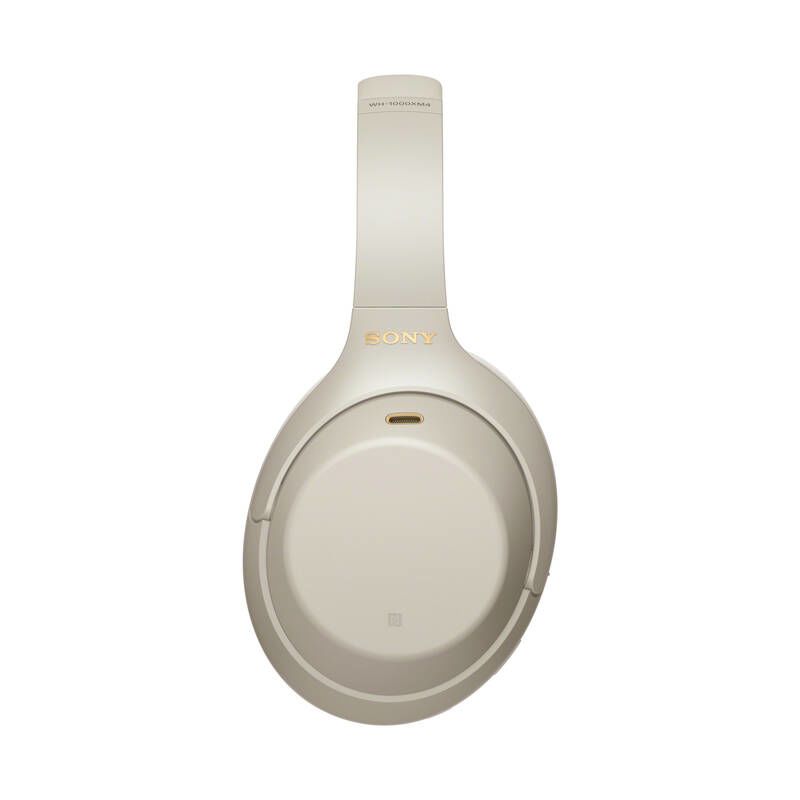 The Sony WH-1000XM4 are undoubtedly one of the best pairs of premium headphones you can get, if not the absolute best. They tick all the boxes required, with premium comfort, excellent sound quality, long-lasting battery life, and features that improve the user experience significantly.
The lack of aptX, the caveat with Bluetooth multipoint, the improved but not outstanding voice quality, and the hit-and-miss performance of Speak-to-Chat are my major criticisms. But those really aren't vital to the absolute experience this provides, and that remains top-notch.
SONY WH-1000XM4
Pros
Astounding audio quality
Comfort is premium
Convenient features make using these pleasant
Noise cancellation is top of its class
Fantastic battery life
Cons
Same design as its predecessor, which some may not like
Call quality still needs improvement
Some software features need a little improvement