SONY WHRF400 For Watching TV – Review
Sony is a company that has been around 75 years now. They have made many different products, but the Sony WHRF400 wireless home theater headphones were designed with TV watching in mind. It offers 20 hours of battery life to watch your favorite show without interruption. It also has a 150ft range so you don't have to worry about being limited to just your living room or bedroom while using this device! Let's see why is SONY WHRF400 for watching TV so great.
Earlier we also reviewed SONY WH1000XM4 and SONY WH1000XM3.
This headphone comes equipped with a Noise reduction system which will help block out the noise from background noises such as traffic and construction sites. This way, you'll be able to enjoy your TV show without any distractions. But let's go step by step.
Specification of Sony WHRF400
Fit Type: Over-Ear
Item Dimensions: 9.81 x 7.25 x 13.5 inches
Item Weight: 0.61 lbs
Battery life: 20 hours of play time
Specs: Bluetooth, RF-400, RCA cable
Impedance – 32 ohm
Range: 150ft wireless range
What Is In The Box
WHRF400R Headphones
TMRRF400 Transmitter
AC Adaptor
Stereo Mini Cable
RCA Plugs Adaptor
Rechargeable Battery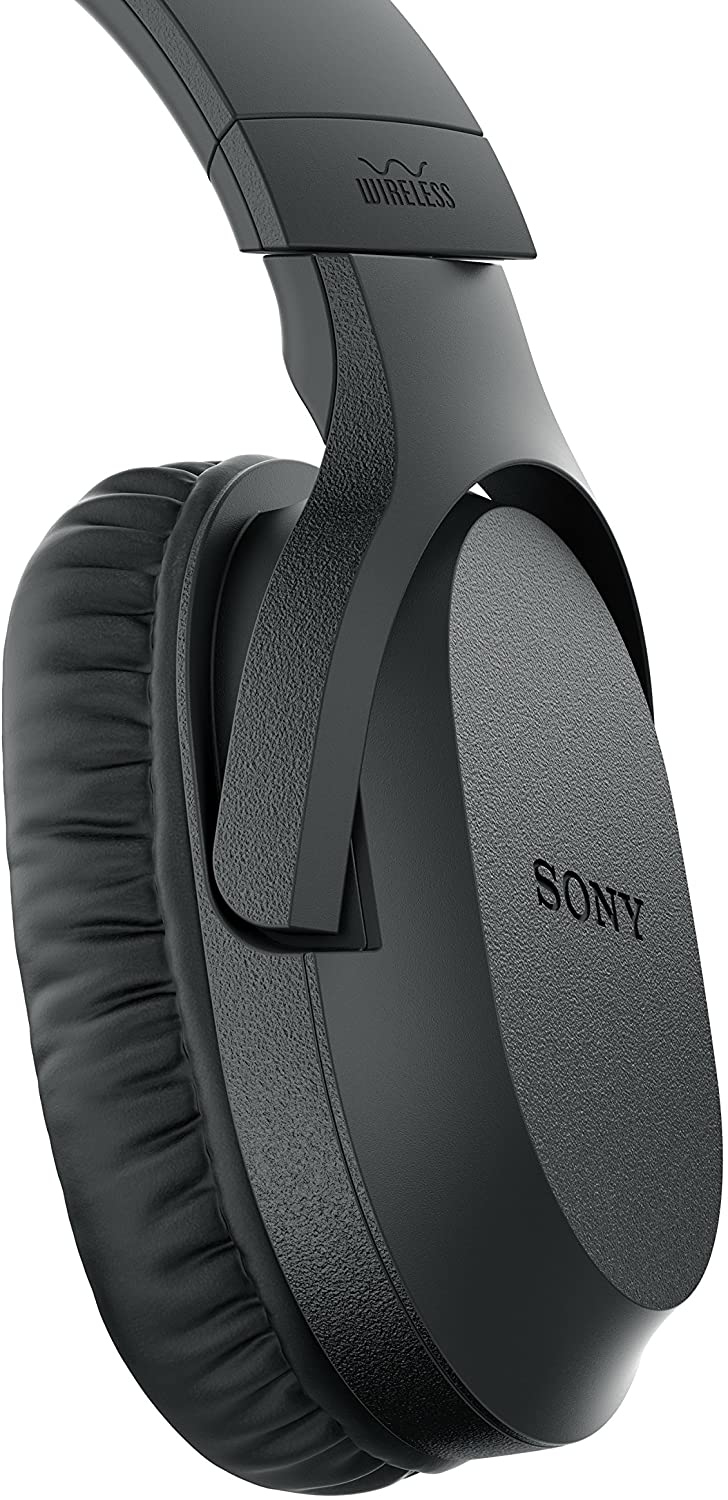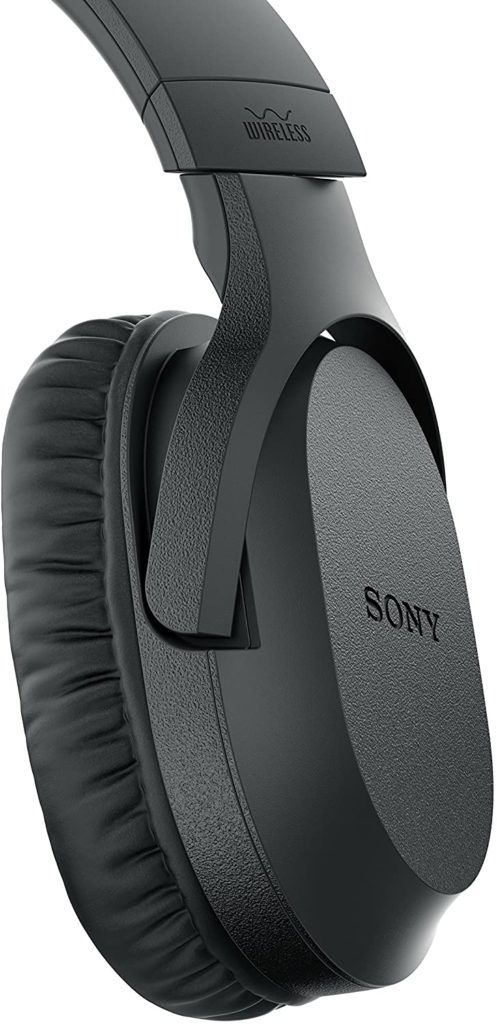 Design And Comfort
What is the best design of headphones? There is no one answer to this question, but there are certainly many different types of headphones. Some people prefer a more closed-in feel while others opt for open-backed headphones that allow ambient noise in and out. These headphones pads and headband set are closed-back over-ear.
The design is in my opinion outdated. But this is my personal preference and you make your own opinion.
The comfort of wearing them is suitable and I have worn these headphones around my head for two or three hours without any feeling discomfort. They are over-ear but do not cover your entire ear if your ears are bigger. The design is made to rest on the top of your ears which may be uncomfortable for some people.
Sound Quality
As the sound quality is important for movie lovers, the Sony WH-RF400 wireless home theater headphones have exactly what is needed. Hear the details with large driver units. The voice clarity of the headphone with its voice mode will benefit for watching tv shows while listening to your favorite show or movie. However, this might not be good enough for music lovers. The voice clarity allows you to hear the voice of the person talking on tv or show better.
The whrf4000 from Sony has been designed specifically for movie lovers with their vocal clarity with voice mode to give you an immersive experience when watching your favorite movies or tv shows. The product has really stereophonic sound and a lot of bass.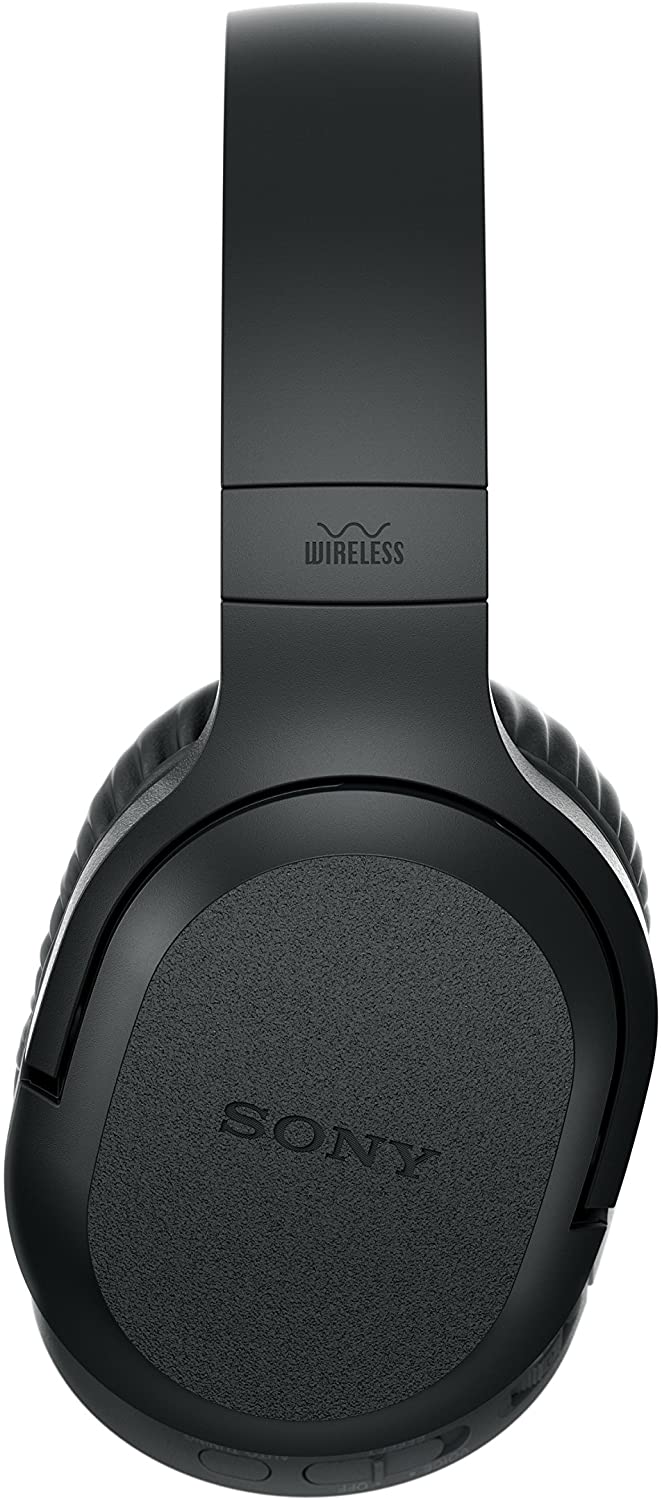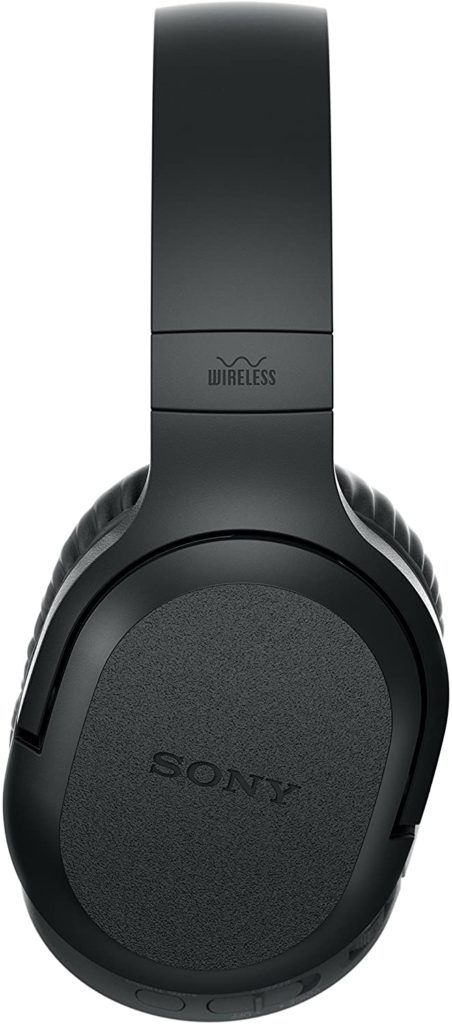 You absolutely do not realize latency or pops or drops due to RF technology.
Connection and Other Features
The connection between transmitter and headphones is in RF technology. The connection between the transmitter and headphones is Bluetooth. Once the headphones are set up, it's easy to pair and connect them with the transmitter.
All they need is a digital optical converter for new TVs that don't have analog sound outputs.
You do not need to worry to lose your signal and of course part of your tv show because the range of the WHRF400 is 150 ft.
Luckily battery life is up to 20 hours! So there's no need to worry about running out of juice while watching your favorite TV series – just make sure you keep batteries charged and fresh if this becomes a regular activity.
These headphones do not have microphones. So they are not suitable for phone calls or skype calls.
Conclusion of WH-RF400 wireless home theater headphones
We all know that watching TV is a relaxing activity, but with the right wireless home theater headphones for watching you can enjoy it even more. You deserve to have your screen time be as enjoyable as possible so don't let latency or poor quality ruin your experience! We know it has never been easy to find a pair of great-sounding and latency-free wireless headphones that are also comfortable enough for long hours on end in front of the television. Well, now there is one more option! Try out our new line of top-quality Bluetooth noise-canceling headphones with built-in voice assistant access so you don't miss any key information or dialogue when your favorite show comes on.
FAQ
How do I connect my Sony WHRF400 headphones to my TV?
1. Connect the transmitter to the audio output on the TV.
2. The other side of the cable connects to the transmitter (Audio IN).
3. Connect the AC adapter to the transmitter and plug it into the electrical outlet.
4. Turn on your wireless headphones.
Note: be sure you have the battery charged.
Note 2: on the TV output must be composite audio output, monitor output, or AUDIO OUT. Otherwise, you need to use the optical converter or another converter suitable for your needs.
More on this video from SONY.
Are Sony WH rf400 Bluetooth?
SONY WH RF400 uses RF technology between the headphones and the transmitter.
How do I charge my Sony WH rf400?
SONY WHRF400 has a transmitter stand with the charger. Just put your headphones on the stand (plugged in the wall outlet) and it will start to charge.