Tyuobox Gaming Headset comes with a noise-isolating microphone, multiple platform compatibility, and wants to compete with other gaming headphones.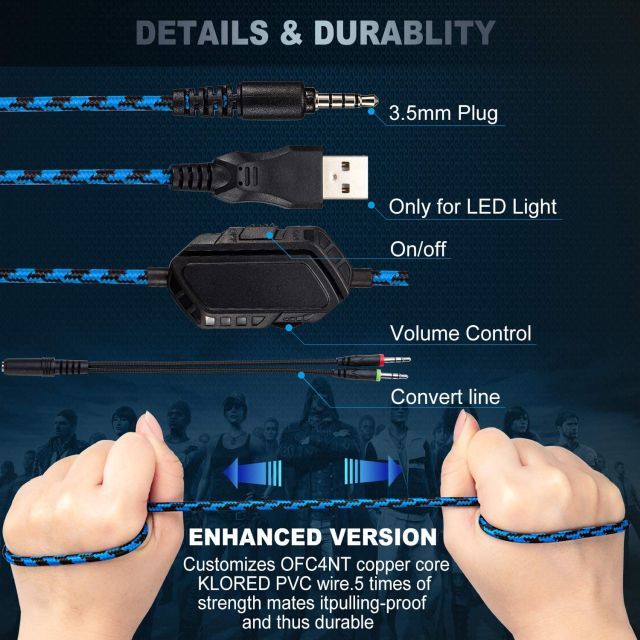 Tyuobox claims 50 mm drivers create perfect surround sound, which you appreciate in games. The retractable band and breathable ear pad create great comfort for longtime gaming. 3.5mm jack fits with a wide variety of platforms, like PC, PS4 controller, Xbox One controller, Nintendo. Thanks to an isolated microphone you can be still in touch with your co-players.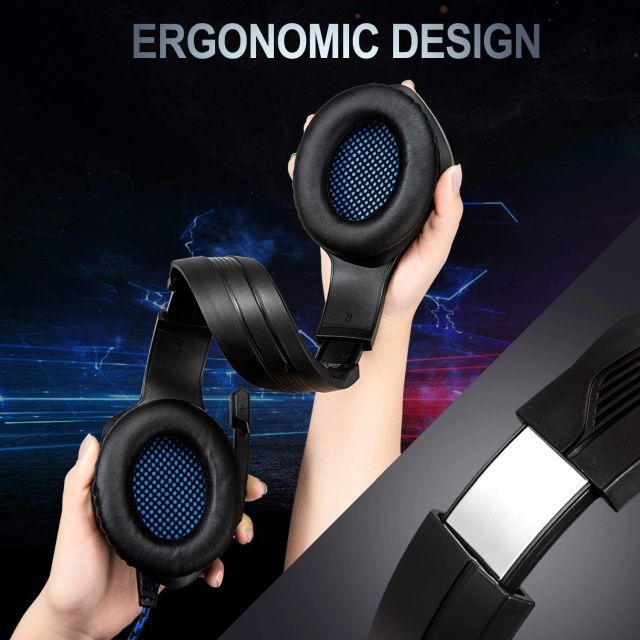 Headsets are not wireless, but have a really long cable of 2.2 m, and trust me, you will love it. Volume controls are on the wire and are easy to access. For those who do not like the light, simply do not plug a USB cable. And if you are worried about device compatibility, they send you a wire adapter. For this price range, you wouldn't go wrong.